Black Country Triathletes
Sponsored by www.climbonbikes.co.uk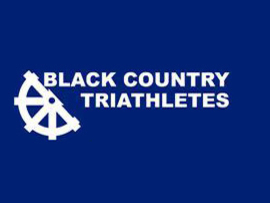 About BCT - sponsored by Climb On Bikes
As one of the oldest and most recognisable triathlon clubs in the country, we are famous just about all over the world for our distinctive yellow, lime green and luminous pink racing kit. Yes that's right....yellow green and pink!
We are proud to sponsored by Climb On Bikes
Black Country Triathletes are a thriving adult and junior club, operating in the Midlands and welcome everyone at all level of fitness, age and ability.
They have an enviable reputation for race organising, hosting races virtually from the clubs inception and the introduction of triathlon to the UK 1980's.Since its birth in the mid 1980's the club has grow from strength to strength, playing its part in helping 100's of aspiring and talented athletes achieve their personal dreams and goals.
Black Country Triathletes encourage athletes of all abilities and ages to come and visit us, to train, to compete and enjoy the fantastic sport of triathlon, at whatever level of ability or distance - the choice is yours. See you at swim, on the bike, on the run or better still at the races!!
Never miss an update
Follow the club to get the latest news straight to your email