Black Country Triathletes
Black Country Triathletes
Sponsored by www.climbonbikes.co.uk
News Report
BCT Champion System UK Log on and ordering Process
Author: Jonny O, 18/05/16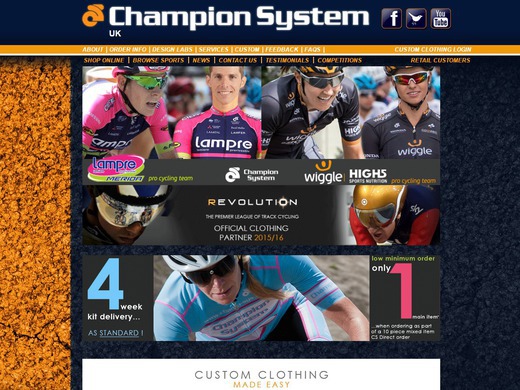 Only enter system via - I AM A CS DIRECT MEMBER
If you are new to the system you will have to create a personalised log in for use with your orders. When you are initially presented with the log in screen and for the first time only, enter the following -
All lowercase with no spaces.
Username - blackcountryPassword - clubkit123
This will route you to a page where you can create your own log in.
Once you have completed your new Champion System log in details you will be passed to the shop and you can select, order and pay for your brand new Black Country Triathletes Club Kit !
In an attempt to give club members as much choice as possible, there are a lot of designs and garments with different elements to them. Take the time to select the one which is right for you. As the Champion Systems website has been working for a couple of years, many members have ordered items from them. Ask around if you are unsure or speak to me.
Please note special attention should be taken with the sizing - there is a good size chart available - As you are responsible for ordering and the club will not be able to obtain a refund if you make a mistake.
I look forward to seeing you in your new kit ...
Jonny O
Follow the site to get the latest news and results straight to your email