Black Country Triathletes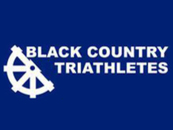 Black Country Triathletes
News Report
Clumber Park Duathlon May 5th May - Race Report
Author: Garry Bonner, 13/05/18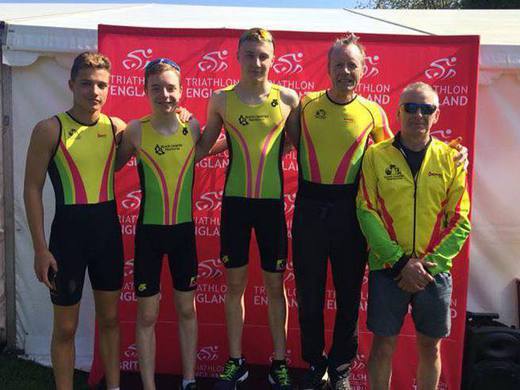 So arrived with Keith Bate at around 7:30 and it was hot already, we shouldn't complain as this event had been postponed from its original date due to the bad weather, happy to able to race in just a tri suit and no hats, jackets, base layers, gloves etc.
Registering was pretty quick and painless and soon bumped into the "BCT" crowd all basking in the glorious weather. Finding your race number and racking your bike – nice when you have an allocated spot rather than first come first served – sorted where we run in and out with the bike and all set to start.
The event set of in waves with each wave being of mixed ages – Keith was off several minutes before me and I was off at 8:50.
Race strategy for me was "go for it" – don't like to complicate it. I had run 19.05 for a 5k the previous Friday and the weekend before that completed Storm the Castle so reckoned I was in reasonable shape. I was in wave with 20-30 and 50-60 age group and the first 5k set off fairly quickly a few runners setting the pace and one or two I caught up and passed I guessed there was only 3 or 4 in front of what age category I was unsure – I ran a 19:17 (fastest in my age category) and felt ok. The run course has a few short steep hills and is an out and back so you know the hills going up out are down on the way back.
Onto the Bike – not my favourite discipline but getting better at it – it's a long left handed loop around the back of Clumber Park with only one hill as you get out of the park the rest is fairly flat – had a battle with Alistair Brown who I think used to race for Triks we passed each other a few times – the last bit of the bike is onto the drive back into Clumber Park where a combination of the wind and poor road surface makes it seem like you are grinding to a halt – 33.21 minutes for the 20k (second fastest in my age category) and back into transition and now for the hard part the last 2.5k
Second run is the same as the first just that the turnaround comes sooner but your legs are screaming and you have no idea where you are within your age category so its heads down and go for it – thanks to Paul Ashfield for the screams of encouragement at least that's what I think he was screaming as you start what's seems a long finish straight and under the finish banner – 10.23 mins for the 2.5k (second fastest in age category)
Yes it was hard work but nice when you see the result and it was all worth it
Also to see BCT figure so prominently in the results made it a great morning individually and as a club well done all and onto the next race.
Myself, Keith Bate and Reece Ashfield all won our age groups with Ollie Evans coming 3rd U20 and Jo Acha finishing 4th in her age group meaning they all qualified automatically for next years European Campionships. Olly Mason had a fantastic 1st run but sadly had to pull out after going out on the bike due to a puncture.
Follow the site to get the latest news and results straight to your email