Black Country Triathletes

Black Country Triathletes
Sponsored by www.climbonbikes.co.uk
News Report
Ironman Lanzorote May 2017 Race Report
30/05/17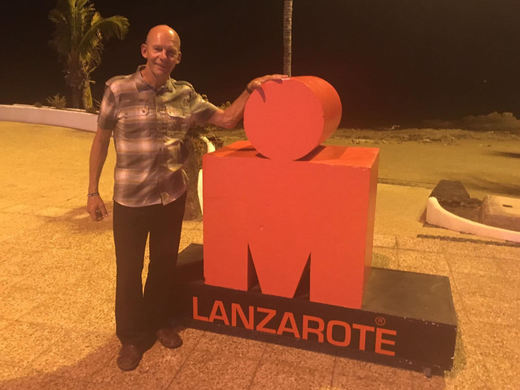 MARK EVANS
This race can be described in 3 words: Hilly, windy, hot.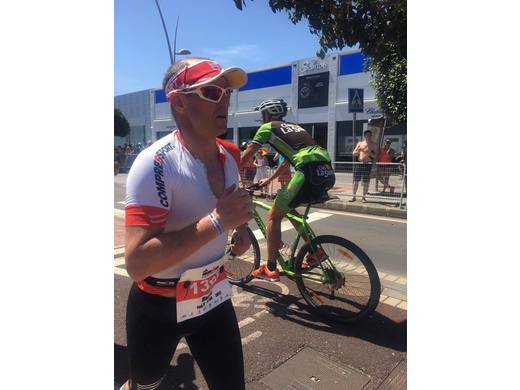 The sea was calm for the swim unlike the competitors who seemed to turn from 'Henry the mild mannered janitor' into Hong Kong Phooey on getting wet. Arms flaying arms it was just missing some nunchuks and bad dubbing to be scene from a Bruce Lee movie. One guy even attempted to punch me as I paused to get my bearings.
I exited the first lap at 30 mins ('that will do after all the bumping and barging'). The second lap thinned the field and was less fraught and I exited the swim at 62 mins ('may be bumping and barging with wannabee Bruce Lees speeds me up?')
With Mr Moreton's words of encouragement from the night before "don't be sh*t" and Karen's "don't be ages in transition its embarrassing" ringing in my ears. I was in and out of transition faster than the Stig at the follow through. Well less than 10 minutes so take that Usain Bolt (No time for a brew!)
The bike course is well hilly. Not like Wales where it's constantly up and down – but proper climbs. For the first 70 miles or so, the hairdryer hot wind is almost entirely in your face. Determined not to over cook the bike – in all senses of the word – though losing places I was determined not be dragged along too quickly. ('I will have something left for the run' – I thought….)
The gusty and swirly winds were causing me to doubt the decision to borrow Lauren's 404s! but I survived better than the nutters with discs!!
The road surface was silky smooth apart from a couple of moon like stretches which tested the soundness of my dentistry.
Lee was out on the bike course. Great lift to see a friendly face - twice "..you're looking good.." he shouts (Did not realise I was such a good actor!! And an improvement on the night before words of wisdom).
Chomping down the remains of the crisps and Tangfastics from the personal needs into the last 18 km which was a blast down-hill and finally a following wind - 48mph – vroom vroom!!
Back into transition and great to see some familiar faces again – Karen, Harriett Lee and Clare – what a lift THANK YOU!!! Onto the run looking like an oven ready turkey thanks to the sun lotion liberally applied to me - into the 29C heat. ('I should be ready for serving with cranberry in about 2 hours!!')
The run was forlorn. One 30km loop ("Karen I will see in about 3 1/2 hours" I shouted.) and then one 12km loop along the sea front. The first 25km was OK. (My steady bike strategy was paying off – yes!) Then my quads went on strike faster than Longbridge in the 1970s.
The final 5 km was tough taking me nearly 50 minutes. Karen ran with me for a few minutes but even carrying a ruck sack she was too fast for me. She now reminds of this constantly.
Should you do it – Yes if you want to do the hardest Mdot – I have done Bolton and Wales
Would I do it again? Absolutely not
Glad I have done it – Absolutely yes
The atmosphere is OK (nothing like Wales or Bolton) and the locals are all friendly sounding like either out of work extras from Eastenders or Mrs Browns boys.
CHRIS PEDLEY
How do you celebrate your 65 birthday ? 11 day holiday in Lanzarote and a crack at the toughest Ironman, sounded good to me ! So here I am ,after 5 months winter training , on the start line ready to roll .
The swim was classic Ironman, a battering for 500m , heart rate through the roof before eventually settling into a decent pace with some space. The water was reasonably calm , clear and a lot warmer than Netherton. So happy with my 1.19 split it was time for a crack at this bike course.
It was spectacular, 8,000 ft of climbing, rapid descents ( at times dangerous) and relentless strength sapping winds which combined with scorching temperatures more than lived up to its reputation. I was flying along quite happily passing lots of people when some clown in front threw his empty drinks bottle..... It found its way under my wheel and down I went. With cuts ,bruises and a fair old dent in my new helmet . After 20 mins out for first aid and some frantic bike repairs I got back into the race for some more of this torturous bike leg.
After the biggest climb of the day up to Mirado del Rio ( and it's equally scary decent) came a 40 mile slog into the wind as we ploughed on through this lunar like landscape and back into town.
Thoughts now turned to the run, thankfully flatfish but excruciatingly hot !!!
I'd had issues with my run fitness during training so it was always going to be about survival....and it was. It started ok really but soon developed into a run /walk and eventually a power walk that Julia Bradbury would have been proud of ???
Now before long Gammo had caught up with me and then the Doddster so we decided we would all finish together ( though it has to be said Gammo could have finished a lot quicker) . Black Country kit is instantly recognisable and drew amazing support from the enthusiastic crowd as we closed in on our goal which was now a comfortable finish.
It had had been another different Ironman experience for me and although I'd missed my evening meal in the hotel .......to finish another one at 65 with a 3rd place age group trophy meant I could now enjoy the rest of my holiday with the stress of the race behind me.
MARTIN DODD
What can I say? Well, this has to remain one of my favourite races, if not my all-time favourite triathlon. It just oozes charism from start to finish and as I sit here a week later, I can still feel the buzz. Not many races can do that after almost 20 years of doing triathlons?
The thing about Lanzarote is this. It's ultra-hot, often very windy, some big climbs and on occasions, shockingly bad roads. So what makes it so special?
Two, reasons, yes it is tough, but is also full of character. So, here's my race blog of Lanzarote 2017.
Arriving Wednesday morning with Harriet (my support crew if one) to super-hot and blustery weather. I'd hardly been checked in for 10 minutes and there's a knock on the door. Chris "the legend" Pedley. Bike ride planned for the end of the day when it's supposed to be cooler apparently. So at 5, Chris, Lee Moreton, Mark Evans and myself set out for a 30 minute spin, to make sure the machine was working. Had it cooled down, hardly at all.
Waking up the following morning to strong winds, a swim was attempted on the course, but had to be aborted on account of being unable to see the buoys and on-boarding too much sea water. Still I figured the wind would drop by Saturday.
Off to La Santa to register and collect our bib numbers and a reccy of the bike course followed. There was clearly a few nervous people in the car. The bike course is both beautiful and scary at the same time.
Friday is rack your bike day and get all your kit sorted. My bags always seem empty compared to everyone else's, preferring to take the minimum needed. Job done and time to stay off my feet as much as possible. As you can probably imagine an early night's sleep was attempted and subsequent sleep was evasive, waking very hour until getting at 4am on race day.
Race Day:
Final bike check in the dark, that's the norm for ironman and before you knew it we were rushing to the beach. Ironman now have rolling starts, but when the start gun went off it seemed just like all the other races I'd done, a mad rush to the water and plenty of jostling for water positioning. There's always plenty of action at the buoy markers and this race was no different. Not my best swim given my total swim sessions into the race amounted to about 6 swims (Dave H has the records!). Anyway, despite the lack of swim training I exited the water on 1.19, through the welcome beach showers and into T1. As quick a change as I could manage saw me out on the bike in a further 7 minutes (transition is a long way from the swim, my excuse anyway).
Lanzarote always delivers, the first third of the bike was overcast and blowy, so every bike speed was down. I passed 2 notables, a hand cyclist and a one legged cyclist. Absolutely awesome. Eventually the clouds were burnt away and blistering sun broke through. The 3 main climbs of Timanfaya, Mirador del Haria and Mirador del Rio where traversed without too much trouble, taking us to around 110km. With the blistering heat of the midday sun, I was slowing, but so was everyone else. Who said the back half was easy, was telling fibs. Getting off the bike with a 7.09 split I was a little disappointed, but hey, I only had a marathon left to do!
Another superfast (not) transition of 7 minute and I was out on the run. And boy it as hot! As to be expected, I started slowly, expecting my legs to get going after a few kilometres, which they did. But, after 10km the wheels started to come off. Blisters! And damn big ones on the balls of both feet. I'd originally set off the catch up on Paul Gamston and Chris Pedley, eventually catching them at around 20km. By that time both feet were crippled with blisters on the balls and heels of my feet, after passing Gammo and the Legend for about 6km they caught me. That's it then, the gang was formed, we were doing this together and would cross the finish line as one.
You see, this was more than likely to be Chris Pedley's last ever ironman, on account of him being a pensioner now! That's what he tells me anyway. So, at a rather leisurely time of 14.29 the 3 amigos crossed the line together. Altogether and all totally shattered. I have to say, it may not be the fastest ironman I've done, not by a long way, but hey I am absolutely not moaning. I was out there doing it again and with a couple of guys I've trained with for nearly 20 years. That's pretty special in my book.
So what can I take from the race?
1. Regardless of my time, I have to be enormously grateful that I even have the health and fitness to do this stuff.
2. There is always someone worse off than you. Over 300 people DNF'd or were DNS's.
3. Could I do better? Of course I can and will
4. Would I do it all again? Of course, I'd be there next year, if there's a crew going. I don't want to look back at the age of 70 and regret what I haven't done. I still need to be out there doing it, even I can't be as fast as I'd like to be.
5. Oh and the guy with one leg. I saw him out on the run as well. Absolutely awesome and humbling in equal measures.
See you all at the pool sometime soon. Training for the next one starts now!
And for any aspiring or seasoned triathletes out there, I'm always available for a quick chat. If 20's years triathlon experience can help you, fire away.
PAUL GAMSTON
First of all I'd like to point out that the event is not the 'Killer' that I've heard said so many times over the years!
The swim is in a perfectly pleasant & warm sea that may or may not be choppy...
The bike is tough ride yes, as the relentless wind and volcano's do take they're toll & after half way the sun is high...But all this can be managed with proper use of the feed stations and regular hydration!
The run is pan flat and pleasant enough and the locals are very happy to see you there....
Cut off time is midnight - So, a well paced day will see you with a finishers tee shirt no problem, that's if you've had a good winters training plan beforehand...
But most of all I'd say [with many years of experience of things like this under my belt] that you haven't got to push yourself to the very limit of your capabilities to complete the course – just keep within yourself and keep moving!
We all have goals & challenges of the endurance sport of Triathlon and IM Lanzarote is the one I've been excited about for many years and now having been there I'd highly recommend it should be on your list - I'd go back again, as the spirit and location of the event is superb...Well done to my old mates Chris, Mark & Martin and a special mention of thanks to Lee for his support on the day.
Follow the site to get the latest news and results straight to your email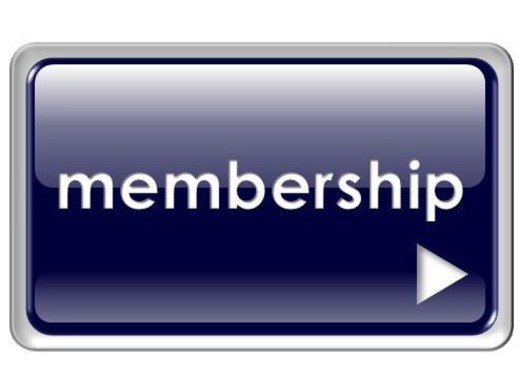 2018 Membership
Club 2018 membership details and to join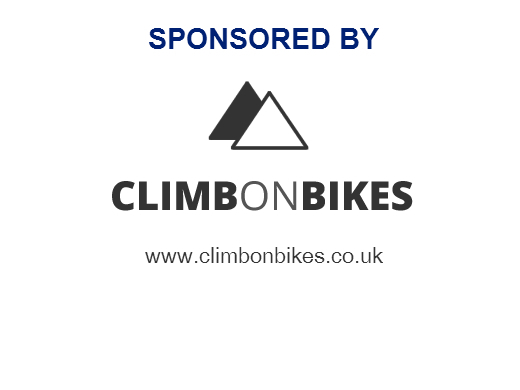 Climb On Bikes
BCT is proud to be sponsored by www.climbonbikes.co.uk