Black Country Triathletes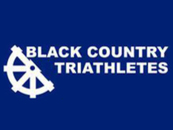 Black Country Triathletes
News Report
Kath Tunnicliffe - George Evans Memorial Trophy
28/03/18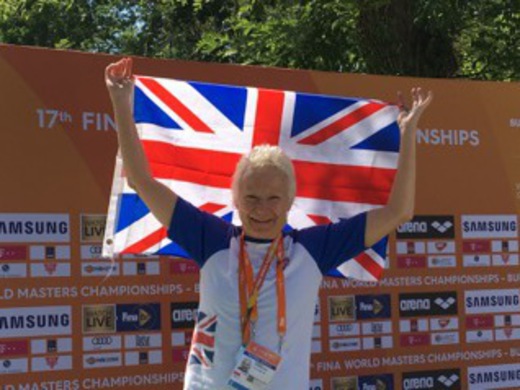 Why did the county committee decide I should be the recipient?

Well my story really goes back 20 years….life at the time really didn't seem to hold a great deal, …my hockey playing days were over, and I guess I was beginning to feel at 46 years of age, my best days where gone!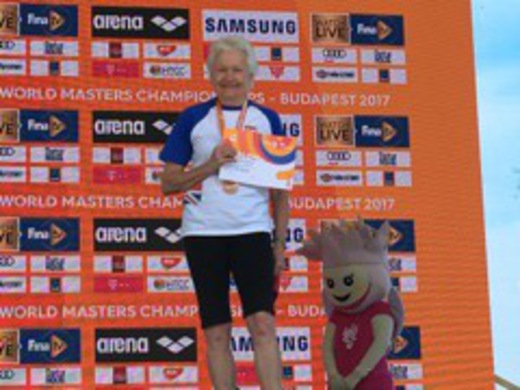 By chance I met up with a friend of 20+ years Lindsey Gowland, at a social event, and I was amazed to hear of her recent Masters swimming successes. Lindsey, and three others, had just set a European Masters swimming record. As an ex county swimmer in my youth I was REALLY impressed, and not just with the record but also with the idea of Masters swimming (which I'd never heard of before). So in a rash moment I asked if I could join in with a bit of training.
……That's how it all started….
Nearly 20 years later having completed approx. 280,000 lengths in training sessions (over 7 million metres), I began to realise opportunities I'd never dreamed of. Within the county of Staffordshire, Masters records in my new age group, 65-69 years, had been previously been set in only the 25 metre events. No one had set any records for the other 20 events. A simple idea emerged for 2017: I gave myself two years to set or break all 24 county records in my age group.
As a Wolverhampton Masters swimmer I travelled to Shrewsbury, Blackpool, Stafford, Gloucester and on 9th July at the Barnet Copthall meet in North London, with swims in the 200 Back, 200 Fly, 200 Breast and 200 IM recorded, I had completed the task in 6 months. During the record assault I swam four events I'd never done before, and may never want to do again! 1500 m Free (23 mins 47.69), 400 Individual Medley , 200 Butterfly and 200m Breaststroke. It was a bonus when I also realised that of the 24 swims, 13 were also Midlands records.
Long story, but I swim for Etwall Eagles, Derbyshire in National and International events. I thought it might be possible to break some individual national records in 2017 for my new 65-69 years age group. By the end of the year I had set two short course (25m pools) and three long course (50m pools) records, along with eleven National titles.
I travelled to Budapest in August for the World Masters Championships, held just weeks after Peaty and Co had been involved in the World Aquatic Champs in the same venues. I was delighted with a Silver (200m Back) two Bronze medals (50 and 100m Back) and a 6th place in the 50m Free.
In my last competition of the year I competed for Staffs in the Inter-Counties. We competed against six other Midlands counties. These results were then compared with those from five other regional meets, which were held on the same day throughout the country. I knew I had to go 'all out' in my four individual events: 50's in fly, free, back and breast. Luckily I did enough …just! My times gave me first place in all four events when compared to those across the country…a real bonus to my year.
How has Black Country Tri Club helped? ….massively!
I can train just down the road from where I live.
Unlike a lot of Masters swimmers who tag on to junior swim squad sessions I can train alongside adults.
Tri sessions offer a no nonsense approach to training or, to say it another way, Tri swimmers take no prisoners. I guess they've helped me to become more resilient
How about Alan?
I rate him…a lot!
I admire his transformational teaching, helping so many adults become effective swimmers
He is able to provide a never ending variety of programmes which I am unable to second guess, definitely not repetitive or boring
He gives me great advice, particularly on my Breast stroke technique
Alan's most challenging set? 16 x 50 metres on 1.05, swim go faster every second swim!
The future.
Started a new Masters swimming club to try to support and develop the local scene. Based very much on the excellent example of the Black Country Tri Club and yes, pinched the name, it's called The Black Country n Potteries Masters Club
Favourite beer to toast 2018 and the next twenty years..… Enville Gothic!
Follow the site to get the latest news and results straight to your email