Black Country Triathletes

Black Country Triathletes
Sponsored by www.climbonbikes.co.uk
News Report
The Brutal Extreme Triathlon - 16th September
Author: Dave Hathaway, 18/09/17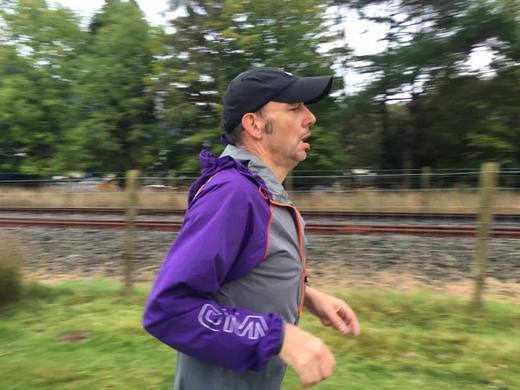 With not many options and for only £250 I booked up http://www.brutalevents.co.uk/... about an hour after finding it for the upcoming Saturday, what a bargain I thought, excellent value for money. I chose the full so 2.4 mile swim, 116 bike and 25 mile run including an ascent and descent of Snowdon.
Arrived for the registration and for the humorous 7pm briefing where the guy giving the talk was taking the mickey about how much we were going to suffer from the cold lake and the steepness of the climbs and how it wasn't supposed to be a walk in the park. He told us not to go in the café when going up Snowdon because it didn't fit with the event name "The Brutal", it is supposed to be brutal!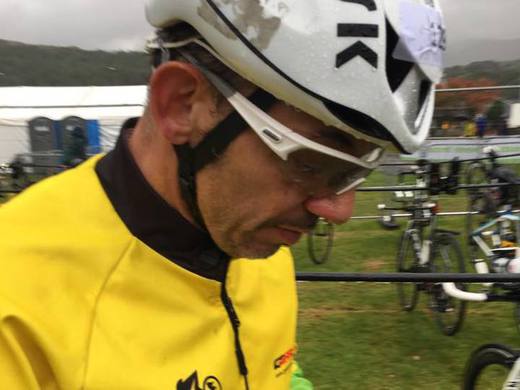 Transition was in a marquee, you picked a spot and dumped your kit, none of the Ironman glamour of the previous weekend. It may have looked a bit basic but had everything you might need, food was always available, you had your own chair and the porta-loos were posh.
Everyone was so friendly and it was a pleasure to be there. The aid stations couldn't have possibly been more friendly and helpful. As you were approaching they would say "How can I help you?" or "What do you need?". They were there to give you the best possible experience. Everything was very relaxed, no problem having anyone in HQ marquee (transition) with you.
The Swim
Swim start was 7:00 which was put back till 7:30 because the buoys had moved in the night. I spent most of that time counting the number of athletes with neoprene hats, gloves and booties and hanging out with guys that didn't, not wanting to hear how cold it was. I was regretting not taking up Mark Southall's offer of lending me his kit. Lake Padern was still and did my 4 laps in 1 hour 20, there were some really cold spots but on the whole manageable.
The Bike
The bike was hilly 7800 feet in total but 4 laps of 29 miles around Snowdon ant-clockwise from Llanberis so you knew what was coming. I just couldn't get comfortable on the road bike having been so used to my TT bike now with a broken frame. The clip on bars were useless, one of the pads fell off and the bars were just too far forward. I didn't get the opportunity to test the bars properly as everything was a bit rushed. I was welcoming hills just to get out of the saddle for a bit but that was raising my heart rate. I tried to maintain about a 140HR.
Pen-y-pass was part of the loop and a 5 mile climb, this was okay but a long slog, there were a few others that were shorter and steeper that I felt harder.
I was pleased to have put on the winter jacket because it was raining at times and never got too hot.
8 hours later having consumed 16 gels and 8 jaffa cake biscuits. I was in transition.
The Run – Part 1 – Three Laps
Waterproof on, trail shoes on, 3 jaffa cakes I was on my way in no time. Three laps of 5 miles around Lake Padern. This was about 2.5 miles flattish then a 500 feet climb and then a descent into Llanberis along the Slateman finish route with some difficult slippery footing. I spent theses 3 laps needing a pee but not being able to go, I was necking the water but must have been dehydrated.
I ran all of lap 1, I walked about 2 minutes of lap 2 and 4 minutes of lap 3. I probably wasn't going any slower than my running pace but was pretty much shot after the third lap.
2.75 hours later I was back in transition having forced down another 6 gels.
The Run – Part 2 – Up Snowdon
Picked up my mountain rucksack and ready to head up Snowdon with Garry Palmer.
Garry said he was free on the Saturday night as they had a babysitter so what a way to spend your Saturday night! Garry and his wife Becky had been cheering me since the lunchtime.
As you come out of the marquee there is a sign "This way to Snowdon". You have to visit the medic tent to get the okay to go up Snowdon and the conversation went something like this
"how are you doing?" - okay
"what's your number" – 129
"do you have your glow torches" – yes
"let me see them" – here they are
"do you know how to use the glow torch" – no (they then explained)
"do you have a head torch? - yes
"Is it working?" – yes
"Have you checked it" - no
"Let me see it" - I got through that one but took a couple of minutes to find it
Then they sent us on our with instructions to give the race number to Mike at the trig point.
It was the basically a long walk up and then a run back, walking when it got a bit rocky on the way down. Taking on fluids certainly picked me up and I was in a lot better state finishing than starting, I even managed a couple of pees! Think Garry's cocktails were rehydration solution and flat coke and water, just the job. I think he thought he was in for a long night at the start but up and down was done in 3 hours.
Crossed the finish line in 15.5 hours and finished 22nd out of 77, 8th in age group (Male 40-49)
The other races
Worth a mention was starting with me were guys doing the double and the triple. When I left on the Sunday morning they were still cycling and wouldn't be finishing till day 3 on the triple! I really don't know how that can be done particularly with how little sleep they get, unbelievable.
Follow the site to get the latest news and results straight to your email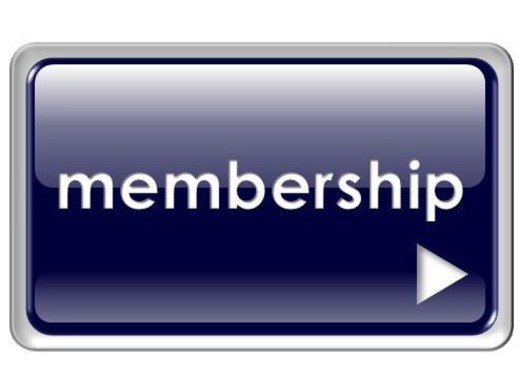 2018 Membership
Club 2018 membership details and to join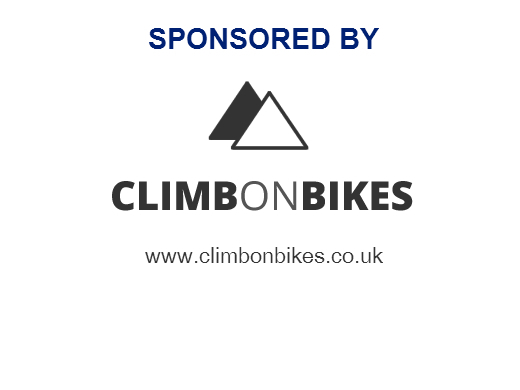 Climb On Bikes
BCT is proud to be sponsored by www.climbonbikes.co.uk