Black Country Triathletes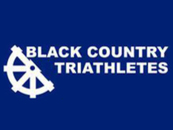 Black Country Triathletes
Timeline and Honours
1985
The club was formed in the mid 80?s by friend?s and triathlon enthusiasts John Batchelor and Andy Sloane, organising their first race ? the Halesowen Triathlon, as race that still takes place to this day.
1987
Their expertise was soon recognised and were awarded the BUSA Championships and ran until 2002.
1991
In 1991 a September Sprint Triathlon and a Christmas Aquathon were added to the events programme
1993
The clubs history was about to change forever, with new members Mark Cartwright, Alan McDougal and Steve Lumley joining. In 1993 the three organised the first ever full distance triathlon in the UK ? it was from that day forward known as The Longest Day Triathlon (ironman distance).
Longest Day Triathlon was the only event of its kind and distance to be organised by a triathlon club in the UK ? giving many long distance triathletes their first experience over the full distance.
It would be years before the culture of UK triathletes travelling all over the world to compete in Official Ironman events became the norm.
In the original race of 1993, just to make the day more interesting, Mark Cartwright not only organised the event, but also raced as well! How mad was that?
The Longest Day Triathlon was organised by the club for 13 years and Black Country Triathletes are very proud to have been among pioneers of long distance racing in the UK.
1995
In 1995 the Junior Section started with organised Saturday morningcoached sessions. The club now has its own junior race series as well as hosting junior regional events as part of the BTF series.
Follow the site to get the latest news and results straight to your email