Black Country Triathletes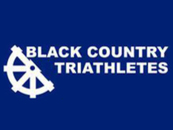 Black Country Triathletes
News Report
Celtman Race Report
Author: Lee Moreton, 18/06/19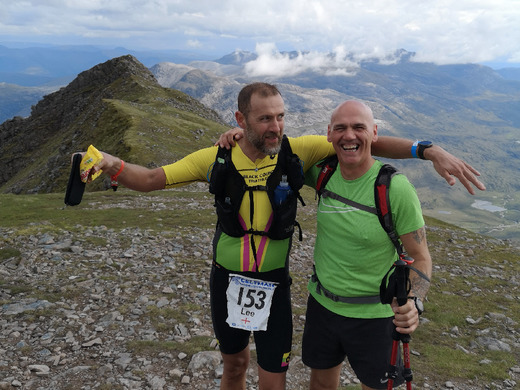 We arrived in Sheildag on race morning about 3.20am. As this race is a lottery to enter and has a limit of 250 athletes the transition zone is very chilled much like our BCT sprint except in a straight line up the high Street rather than a car park. So racked my bike and headed to race registration to collect my GPS tracker and dibber. Got into my wetsuit and climbed aboard one of the coaches which took the athletes to the start.
The start area has a mystical feel to it with bagpipes and drums playing and pots of burning oil dotted around keeping the athletes warm and keeping the midges away. Down by the water there was a Celtman symbol burning where we had a photo taken in front of before being lead into the water. OK a couple of facts about this this race which I can share: 1/ water temp damn cold, 10 maybe 12 degrees 2/ thousands of jellyfish yes thousands The swim is a 3.4k point to point swim across a 400m deep sea Loch. My swim didn't go as planned because the cold literally took my breath away. Dark moments passed through my mind at this point as they do for all of us in these situations. Why am I doing this Am I crazy (sorry not very pc) Get me out of here So I rolled over on my back and took a minute, thought to myself it's only going to be cold for an hour or so, if I'm a bit slower on the swim it doesn't really matter in a 15hr day so regrouped and carried on. The jellyfish are beautiful even had a kiss off one of them. If you do get stung you won't feel it until you warm up which will be about 7hrs later on the run I exited the swim in 1hr 6mins to meet my excellent support crew of my wonderful wife Clare and Rob Kennard.
I warmed up slightly with a coffee and dry clothing and I headed out on the 200k bike course. Bike course facts: 1 The majority of the road surface is awful 2 It will be windy 3 It will rain (often torrential) at some/many points 4 It's a (very) lumpy course Unfortunately I hadn't packed my bike legs and felt completely flat from the off. However, the scenery is epic and completely took my mind off this so the 7hrs 12mins on the bike didn't really feel that long. As this is a self-supported race your support team meet you on the course at various points to refuel and encourage you. The bike leg ends with a wonderful 4 mile descent into T2 giving you a bit of time to get your head into the run.
In T2 I met my support crew and swapped my cycling shoes for trail trainers and backpack packed with essential mountain kit. I headed off on the first part of the run which is a beautiful 18k trail run through the Coulin forest ending at T2A at the foot of Benn Eighe where you meet your support runner. The second part of the run is 15k up and over 2 Munros. A quick kit check for me and Rob and we ascended the mountain. The weather gods were with us the clouds cleared and the views were spectacular. Halfway up the first part of the climb we bumped into Pat Hackett's sister who lives up in Inverness, what's the chance of that?! We had a little chat and then carried on up the climb which is a little bit of a scramble. At the first check point we took some photos and then cracked on. We proceeded over and along the ridge to the summit of the 2nd munro and then down a treacherous scree chute leading to a trail back down the mountain. Arriving at T2B it was just a matter of a 9k run back into Torridon to the finish. At this point I've got to say this is where my support runner came into his own, Rob was a star and paced me through the last section even though he had taken a nasty fall on the mountain and my legs were completely shot. As we arrived at the finish all the pain disappeared to be replaced with complete euphoria. I finished with a finish time of 14hrs 51min and achieved the coveted blue t shirt.
Summary This race has such a mystical feel about it. Such a friendly atmosphere Tough very tough Did I enjoy it? Oh yes My overall opinion of the race? Epic Will I be entering the ballot for next year? Definitely.
Follow the site to get the latest news and results straight to your email