Black Country Triathletes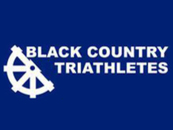 Black Country Triathletes
News Report
IM Lanzarote Race Report
Author: Paul Gamston, 30/05/19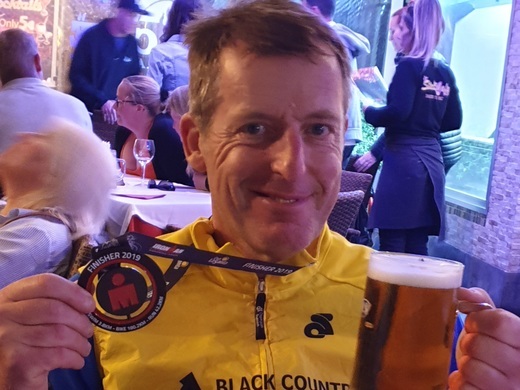 A return for me at this event having last been in 2017 & plenty of our club mates have also done this event in the past...They've changed the bike course this year by adding more elevation as this race is keen to keep it's title of the ''Toughest Ironman in the World'' as voted by the Ironman worldwide brand of about 50 annual full distance races!
The event atmosphere is of a very laid back & a friendly feeling it's famous for and the organisers make it clear that they rely on this it's major attraction! They do everything they can to take the stress away from the event as it's very well organised – I've done plenty of events where the pre race administration is stressful but not in Lanza as there's helpers and fellow athletes just everywhere willing to help...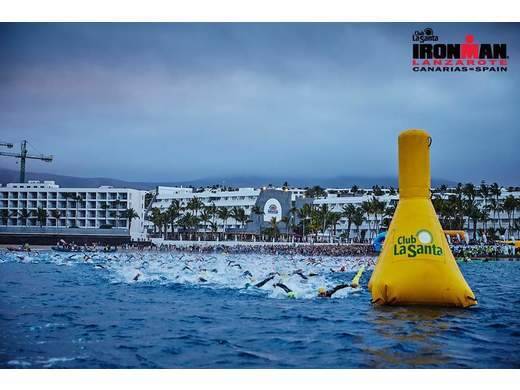 Training for the event is always going to be over the Winter, you'll need to start getting serious in the Autumn, it's not easy but then it's not an event you're guaranteed a finishers medal either as there's a high DNF count of normally 15-20%.
The swim in a rough choppy sea, the bike on a mountainous very windy course and the run is always in hot Sun...
Personally I had my normal [work related] bad back issues and 'old bike crash' knackered shoulder that have dogged me for the last few years every time I try to go 'long distance' in training, but having raced I.M. Barcelona last October I just needed continuation over the Winter and I was confident that I'd be a happy finisher!
My race plan was to turn up on site 2 days before, maximum control on race day & relax and recovery for 2 days afterwards, then back to work!
Race day is a 7 am start & midnight cut off...
The swim is a 2 lapper and there's a short run along the beach to re enter for the 2nd lap - the 1st lap for me was a bit chaotic as my positioning was all over the place, this was my first open water swim since Barcelona in October but the 2nd lap I found space and rhythm!
Out onto the bike the initial hours all being mostly uphill into the strong wind, constant slow climbing or long drags on exposed volcanic coastline before the route took to the mountains heading towards the north of the island on the single most fantastic loop you'll ever do on a bike taking in the 3 highest roads on the island over the numerous volcano's, then finally turning south for the final 3rd of the course with the wind on the back I reached speeds of up to 52 mph on some of the descents as others still passing me at a far greater speeds of over 60 mph I reckon!
I'd already decided not to thrash my legs to pieces on the bike to save them for the 3 lap run...& so I started off the 1st big 14 mile run lap steady and ran slowly all the way and felt good enough and confident as the heat of the afternoon built up!
The 2nd & 3rd laps were 6 mile each and I broke them up by doing my normal routine of run 15 min's then walk for 2 min's - it works for me!
I finished strong and well and the old legs and back were in a far better condition and less sore than my last long distance event, no cramps & I was fresh enough to enjoy my 2 days of relaxation before returning home!
It must be said that I don't watch the clock or race the pace anymore as I want to continue enjoying our endurance sport as long as I can, the personal challenge is my motivation and not being faster or coming higher up the finisher list than those who I respect for being a fellow endurance Triathlete! But Lanza took me nearly 2 hours longer than Barca and I was of the same fitness levels ? All finishers in our sport hold my respect from 1st to last, so after sorting myself out with food and beers I stayed up till midnight with hundreds of others to cheer in the real hard cases who'd been out on the course for nearly 17 hours – a fantastic atmosphere & finish to the day I could of hugged everyone of the 'last hour heroes' before the dreaded cut off !
I.M. Lanzarote is the European most prestigious mass participant long distance Triathlon with a capacity of about 1650 competitors , you can enter the race normally just a few months before and still get a place as the North Americans tend to not come over and the athletes from the UK normally add up to 25-30 % of the total entry only second the the Spanish! We're mad for it....
Accommodation, flights & car hire are easy enough to get and just like the food and drinks they don't cost the earth, the event is located at Puerto Del Carmen about 15 min's from the airport so there's no big deal getting there from East Mid's or Brum airports - our club BCT are well known over there as I received plenty of ''Come On Black Country'' shouts when they spotted our famous kit that I was proudly wearing – great stuff !
My advice is to do a couple of local UK long distance events then just go for it...
I waited 16 years to take Lanza on, but I'm returning for a 3rd if fit & well in years to come as the attraction of the Island, easy logistics of getting there and the event day is so good !
Next for me is 'Ironman Canada' in 2020- Bring it on!
Regards, Paul Gamston
Follow the site to get the latest news and results straight to your email