Black Country Triathletes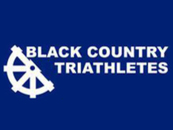 Black Country Triathletes
News Report
Southport Standard Distance Triathlon 2018
Author: Chris Pedley, 22/05/18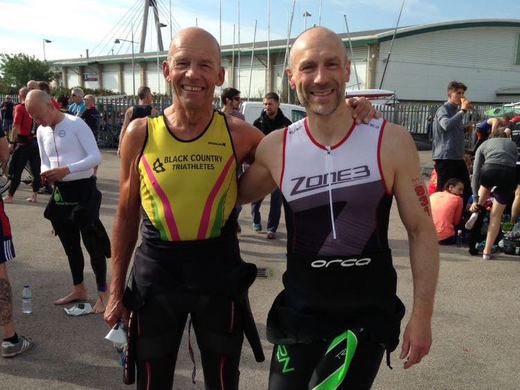 We had decided, with our wives, to have a three day stay around the race and with brilliant weather and the seaside location it proved to be a good choice.
Ok, so our race kicked off at 9.30 after the Sprint had finished affording us time for an early 6.30 civilised breakfast in our hotel before strolling over to rack our bikes and prepare for the swim.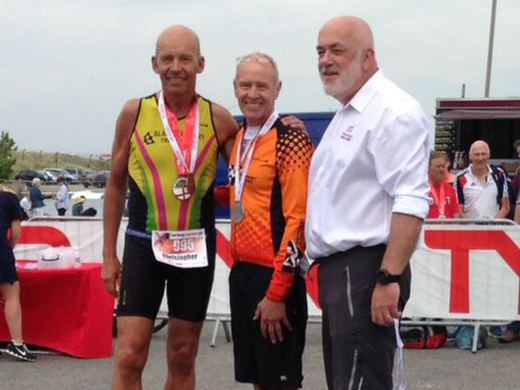 The swim took place in the calm but murky waters of the seafront marina and with the recent warm weather lifting the water temp to a balmy 17.6 C the two lap 1500m swim was really good.
Next it was on through the 250m double row transition and out onto the coastal bike course. This flat and fast course , enjoying the luxury of closed roads, provided spectators with a perfect view of the two lap loop. By now the wind was picking up at the top of the course providing little respite for aching legs but nevertheless a hard but enjoyable ride.
Finally the race culminated with another 2 lap discipline circumnavigating the Marina with a 10k flat run but with lots of interest to ease the suffering (well, for me at least).
I had exited the water 1st in my age group and then increased my lead further still on the bike only to be caught in the last k by a faster runner but finishing with the silver medal in the 65-69 age group was still a satisfying result.
Meanwhile Ashley, who improves with each race he does, finished with a strong run and a creditable 29th position in the 50-54 age group.
It had been exceptionally good weather, a cracking race in a great seaside venue and another champs medal..... Life just gets better ......doesn't it ?
Chris Pedley 2.42.04. 28.15. 3.43. 1.09.32. 1.51. 58.43. 2nd 65-69 ag.
Ashley Goodman. 2.46.16. 31.00. 5.28. 1.18.38. 2.15. 48.55. 29th. 50-54. ag.
Follow the site to get the latest news and results straight to your email