Black Country Triathletes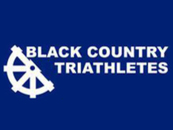 Black Country Triathletes
News Report
Staffordshire 70.3 Race report Sunday 10/6/2018
Author: Paul Gamston, 18/06/18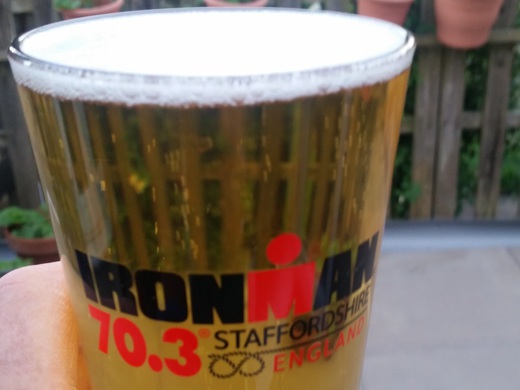 Split transitions are always a pain in the back side as far as pre race admin are concerned but this year T2 was moved from Shugborough Hall to the new location in Stafford town centre and this amounted to a massive improvement for all concerned – Big improvement for the spectators, families & competitors was the general feeling!
My race build up was pretty bad as I crocked my back a few weeks beforehand at work & this kept me off the bike & out of my running shoes with a hope that I'd be alright on the day !
But to be honest my running and swimming has been well of the mark this year anyway, so I was just hoping to finish the race in one piece and happy...
As usual the swim was at chasewater & we eventually got started after an 60 minutes delay as fog was over the lake – my swim was uneventful and pleasant enough in the 21 degree water but the exit from T1 was closed to all due to an injured competitor on the course receiving medical assistance. A build up of about 250-300 riders were like me held back for approx 10-15 mins at the bike mount line in T1 until the unfortunate crashed out rider was carted off in an ambulance. When the all clear was given riding conditions were a bit hairy because of the solid blob of cyclists all trying to use the same piece of road for several mile!
I had a great bike leg as far as enjoyment is concerned as I recon it must be one of the best closed road bike legs around and to be honest this is the big reason that I re- enter this event year after year as I love route...
The weather on the day was perfect with a cloudy sky on the bike & the sun came out for the run section and not too hot!
T2 was located at the Rugby club Stafford town centre and the 13 mile run was perfect for spectators and runners – albeit a bit tight with lots of turns and changes of running surface but we soon got used to this after a while and I enjoyed the run far more than previous years with the finish that was located right next to all the pleasantries of the town, the pubs & restaurants soon filling up with the athletes and their families replenishing lost energy and creating a party atmosphere that was really good !

So, this event is a good race nowadays and it being our local 70.3 triathlon I think it should be supported more by our club as I did notice that there was a lack of support for BCT in the crowds as no shouts of ''come on Black Country'' were heard and this was slightly disappointing considering this event is so close to our base location ??
Next year – trust me its a well worth local race that you should consider having a crack at...Its an early season test of endurance on yer doorstep ?
BCT results...

Sarah Postles : 7 hours 9 min's
Tom Cowdale : 5 hours 42 min's
Richard Hancher: 5 hours 30 min's
David Newport: 5 hours 7 min's
Paul Gamston: 5 Hours 48 min's

Sarah & David did particularly well as it was their first attempt at this longer distance race...
Regards, Paul G

Follow the site to get the latest news and results straight to your email