Black Country Triathletes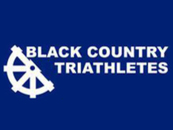 Black Country Triathletes
News Report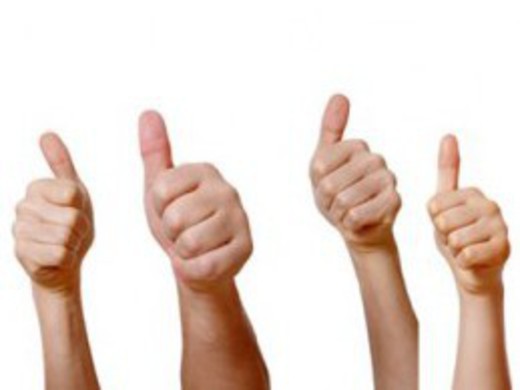 March 2019 Novice Training
A great session that went through the basics of setting up transition and what to expect on the day, a pool session and then a practise 'mini-tri'. I feel much more prepared now and am looking forward to the real thing! Huge thanks to Andrew and the other BCT members for putting on a terrific session, especially those standing out in the driving rain on the run course!
Alex

September 2018 Sprint
A quick thank you to all of you that put on todays event. My daughter, Emily, was one of the novice entries - we spoke on the day. Everyone in the club was really helpful and friendly. Emily was even given advice on how to set up her bike for the transition change over. She had a good result for a first timer and we will see if she continues with the sport - she has done many others! Once again, please thank all the marshalls, stewards and anyone else that was involved, a great day

Phil
March 2107 Aquathon
All the Halesowen Tri Juniors who took part in the BCT Aquathlon had a great time. Thank you BCT another fantastic event.

David
March 2107 Novice Training
Thank you for a brilliant and informative afternoon. Has really helped ease the nerves. Nice to meet people who will be there on the day too.
Looking forward to the 23rd April now.
Thanks again
Louise
Thank you for a very informative day, it was well organised and presented at the right level. I look forward to the triathlon in April
Judi

Fantastic afternoon of entertainment and enlightenment... many thanks to Andy, Dave and the rest of the team for making it so enjoyable.
Leigh-Ann
Had a good day today with the training team, thanks for the tips they will help me out a lot I hope.

Gavin
December 2106 Splash and Dash

I wanted to say a massive thank you as i had a great time today at my first ever event. It was a lovely event and everyone was so friendly and welcoming. I will certainly be back thank you.
Marie

Sprint September 2016 and novice training
Just wanted to say a big thanks to you and BCT for Sunday. I really enjoyed the event and can't wait for the next one in April. Got another in a couple of weeks too, so starting to get into this now. I thought the novice session was really helpful and definitely helped calm nerves on the day. See you in April!
Gaz
Can I pass on thanks for an excellent event yesterday. I would also like to apologise for having to leave the presentation early as I had to rush off to my nephew's 7th birthday swimming party! I woud obviously normally stay until the end but there would have been all hell to pay had I missed the pool party! Hopefully see you next year. All the best to all in the club
Jess H
Thanks to everyone for super organisation and friendliness at the Wombourne sprint triathlon yesterday. It was my first attempt and I'll be back in April to try to be a bit better. Thanks

Amy E
Thanks for a fantastic event. The whole experience from start to finish has been amazing, from the novice training session, being welcomed at the swimming coaching, to everyone who helped and supported us on the day. I'm already looking at my next event!

Rachael L
Great event yesterday, thanks for the organisation and support.
Gary H
Just had a fabulous morning doing my first Triathlon at the tender age of 70 and want you to know how I appreciate the work and effort you must have all put into this event. All of your Marshalls were great and special thanks to the course referee who was most helpful in answering my naïve questions.
I felt most welcome by you all and greatly appreciate this. Just to let you know that I also have raised nearly £800 for Mary Stevens Hospice in the process and hope this will increase to £1000. Once again my sincere thanks
Michael O
I would like to thank you and everyone involved in the event today. It was my first triathlon and the organisation was excellent, most importantly everyone involved made me feel very welcome and helped out with any questions. As a first timer this made the event a wonderful experience.
Please pass on my thanks to all the marshals and helpers. I look forward to trying to secure a place for April 2017
Jamie C
Just to say thank you for today's event and making our 1st tri an enjoyable experience. It was a great set up and everyone was really friendly and supportive. Just to pre warn you we will be back in April
Sally B
Sprint April 2016 and novice training
just wanted to say a huge thank you to the organisers and Marshall for yesterday. This was my first triathlon and I thoroughly enjoyed it thanks to your support and organisation. I was nervous about the swim but my time keeper was amazing and encouraged me all the way!
I'll definitely be back in September!

Sharon J
This was a fantastic session, thank you so much for giving up your time to put in on for us. I learnt more in the 40 minute swim session than I have in the last 20 years! Looking forward to the event now.

Victoria S
Loved today it was absolutely brilliant so helpful has removed almost 80% of my stresses away. Thanks again

Lynne D
Back home after your novice training session and wanted to thank you and the other guys and lasses for an excellent session. You've managed to put my mind a little easier for my first event. All questions answered which is great.

Steve W
Many thanks to Andy, Milly and Gary for running the novice tri training yesterday. It was fantastic and really useful for a first timer like me! Really appreciate you giving up your spare time to help us, as it will make the tri a lot less daunting

Emma
March 2016
Thanks for your kind offer of a buddy - what a great idea - but as I've been in the club before and just recently re joined after a long break (having children!) I think I'll be fine on my own. Everyone has been very friendly, chatty and supportive so I feel lucky to have a few unofficial buddies already.
Thanks
Meg G
Follow the site to get the latest news and results straight to your email