Black Country Triathletes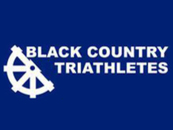 Black Country Triathletes
News Report
Vitoria Gasteiz Ironman July 2017 Race Report
Author: Lee Moreton, 12/07/17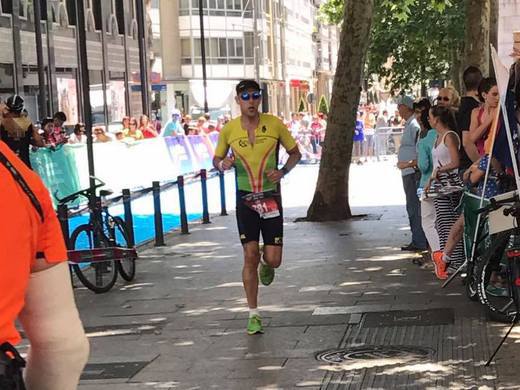 The city is beautiful and prides itself for being Spain's green capital. It's not aimed at tourists and English is not commonly spoken. In the same vein, expect mid-day closures in shops and restaurants for the siesta, and you can't eat anywhere before 8.30pm. This caught us out a couple of times and Saturday evening everywhere was rammed, so Domino's pizza quickly became the only option – probably didn't help the situation the following day.
Race morning – A relaxed sensible start of 8.30am for the half, 8.45am for the full and plentiful coach transport for both athletes and supporters to the swim start at Landa on the edge of the Ulibarri Gamboa lake. Conditions were calm at the lake, but the atmosphere was buzzing, music pumping and plenty of support. Earlier in the week the weather forecasted was a cool 19 degrees and potential for some rain, but the day ended up considerably warmer.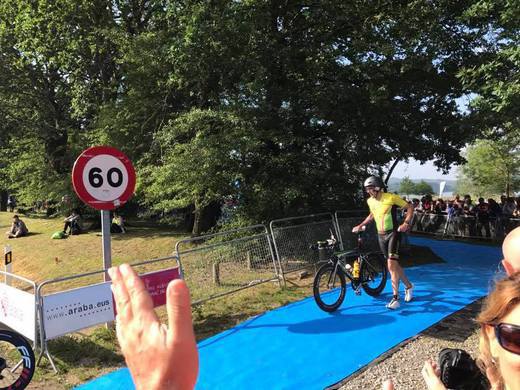 Swim

From the sidelines I watched the mass start of the half distance and hoped the full would be a little less chaotic. How wrong was I? We were quickly shepherded into the start area and I positioned myself as close to the front as I could get hoping to get out into clear water as quick as I could. The starting gun fired and the following 3 minutes were a bit of a blur and continued to fight for some kind of position up to the turn buoy at 850m. Things settled down as we headed back to the shore and the aussie exit completing the first lap. Lap 2 was fortunately more straight forward and I got out in just over an hour, which I was happy with as my Garmin clocked just under 4K for the swim. Headed into T1 in good spirits looking forward to the bike leg.
Bike

A lovely, rolling circuit of 2 large and 1 small laps around the lake. Everything went to plan, rode to the power output I was aiming for of 210W average, which brought me into T2 in a time of 4.52, feeling pretty good. Due to the late start this was now 2.45pm and the hottest part of the day – Garmin data later confirmed an uncomfortable 32 degrees.
Run
First 2 miles just trying to get my legs back and then things started to go downhill. Started off with stitch, which then turned into chronic stomach cramps. I couldn't take any other fluids on board. Soldiered on for a couple of laps, then decided to call it a day not wanting to risk serious dehydration. As went to hand my chip in I was ushered into the medical tent and treated by some great staff.
All in all a great race. Would be great for a first attempt at a long distance race as the course is not technical. Would be good for a team event as the full and half distance both run on the same day, great for spectators and discounts for team entries. Nice rucksack, pull buoy and towel as part of the registration fee. Very well organised and great value for money, early bird entries are only €305. Would definitely consider again. www.triathlonvitoria.com
Lee
Follow the site to get the latest news and results straight to your email