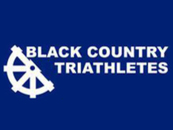 Last Updated 27/07/2021
Summer shutdown, next session 4th September - swimming is going ahead as normal throughout August.
| | | | | | |
| --- | --- | --- | --- | --- | --- |
| Date | Time | Description | Location | Kit | Booking Link |
| 4/9 | 10-11 am | TBC | TBC | TBC | |
Swimming booking details are here
What is changing?
Members will need to book the sessions by 5 pm each Friday for the Saturday session. This is to ensure we have enough coaches at the sessions to observe British Triathlon COVID guidelines
Don't attend, even if booked on if you or household members are unwell.
Social distance at training sessions. 2m apart where possible.
No need for a mask outdoors
1 parent per child.
Spectators to keep a safe distance apart.
No toilet facilities on site.
No car sharing. Keep to the family bubble.
How can you book the sessions?
Booking links are at the right of the table at the top of this page.
Note we will be releasing sessions only a few days before they open in case our format changes as the rules change.
Before you book onto any session you must complete 2 forms. (you will need to complete again for 2021 if you completed in 2020)
April 2021 Health Screening Form

April 2021 Risk Awareness Declaration
For bookings, we are using a British Triathlon (BTF) system - Club Spark.
There are two ways to get into Club Spark - either way, register as a parent and then add your child.

1/ If you are already a BTF member then sign in with your British Triathlon number beginning E and password. Don't create a new account.
2/ If you are not a BTF member then register using REGISTER (in the header). Note you don't need to sign up for British Triathlon membership - you just registering so you can book swim sessions. There is no cost to register
Junior parents should register their child with their own account - don't use your child's BTF login (if they have one)
The options above are highlighted in this PDF
The Most Problems Using the Club Spark Booking System

1/ I have a BTF membership login but it is not letting me sign in.
you are likely using the wrong sign in page. Click on the blue button "British Triathlon" to sign in with a BTF membership account


2/ I can't register my child it is saying they are not old enough
use your own BTF login / create your own account with your own DOB. When you book in you then add your child / children.